Posted:
February 01, 2019
|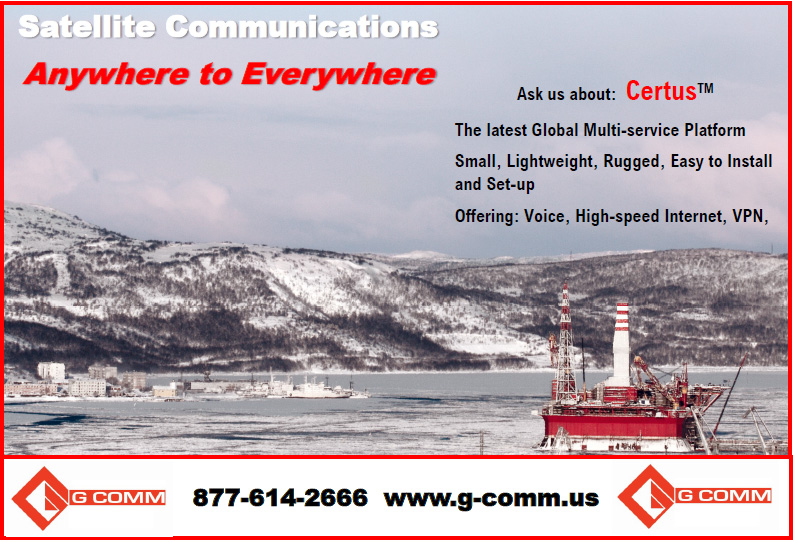 On January 11th, 2019 Iridium Communication successfully launched the last 10 of 75 satellites that make up new Iridium Next constellation. Iridium NEXT is now arguably the world's highest performance and most sophisticated L-band constellation, representing today's state of the art in terms of technology, reliability, resilience and coverage. Iridium is the only mobile voice and data satellite communications network that spans the entire globe. Iridium enables connections between people, organizations and assets to and from anywhere, in real time. Together with its ecosystem of partner companies, Iridium delivers an innovative and rich portfolio of reliable solutions for markets that require truly global communications. The Iridium satellite constellation is unlike any other in orbit and is the only communications network with pole-to-pole coverage of the entire planet. It is comprised of six polar orbiting planes, each containing 11 crosslinked satellites totaling 66 active satellites in the operational constellation, with the remaining 9 serving as in orbit spares for additional reliability.
The Iridium Next constellation ushers in a new era of satellite communication with the introduction of Iridium CertusSM, the world's fastest and only truly global specialty L-band broadband connectivity, enabling highly mobile internet access using smaller and more cost-effective terminals. In addition to the new service, by replacing its existing satellites with more capable ones, Iridium has improved its overall performance and connectivity for its customers, including the following:
Higher Capacity: The Iridium NEXT satellites have higher capacity and therefore more channels are available for all services. In areas of high congestion, this significantly reduces the risk of issues such as call-drop or call-fade.
Faster Call Connections: Iridium NEXT provides increased crosslink and feeder link capacity which supports significantly higher traffic loads and improves call connectivity speeds.
Improved Voice Quality: Reports from end users have confirmed that the Iridium NEXT constellation results in more consistent processing and transport of voice packets. This minimizes issues associated with slurring and distortion and improves the voice call quality.
Innovative Call Plans: Iridium is now offering low cost unlimited Iridium to Iridium calling for their satellite Phones and satellite Push to Talk radios making these device ideal as a primary communication link.
The true advantage of the Iridium Next constellation is the ability to establish global satellite connectivity for voice, data, PTT and IOT, utilizing low cost, simple set up and use hardware, with no terrestrial infrastructure to build out and maintain.
GComm, as Tier One Iridium service provider, is an integral part of the Iridium eco system. GComm is now rolling out the new Iridium CertusSM services and hardware beginning in early January. If you would like more information about Certus or any of the other Iridium services, you can contact GComm at +1 713-281-679-6141 or www.g-comm.us.
Read more »