Energy exploration and production is certainly a global business and working in the field can mean working in some of the most remote places on the planet. In the constantly changing business environment, staying connected with headquarters and teams in the field is critical.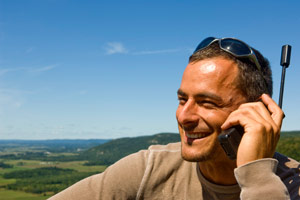 Whether your business is exploration, construction, drilling, or production, the ability to communicate wherever you are is essential. Managing resources, monitoring progress, weather, safety, are just a few critical aspects of an operation that make a reliable communication link so important. Only satellite communications systems make this possible… anywhere in the world.
Practical Solutions
G COMM has a variety of practical, simple and cost-effective technologies for keeping you connected.
Simple
The 9555 Satellite Phone is a simple cost effect method for you and your team to stay in touch. It provides voice and texting capabilities and is as easy to use as a cell phone. It is light weight, rugged and easy to carry with you anywhere you go.
Office on the go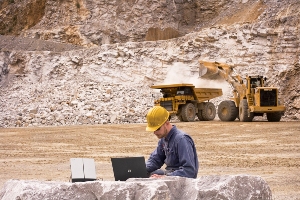 BGAN - Portable office. Get internet in remote locations. Or maybe you need to set up a portable office on some remote site, with voice and high-speed data capabilities for one or several people. A small but powerful BGAN Terminal could be the answer.
Command and control
If your needs are more along the lines of a permanent or semi-permanent onsite communication structure your solution may be the Iridium Comm Center or one of the larger BGAN Terminals.
No matter what your needs are, fixed or mobile, voice or data, we listen to you and tailor a solution to fit your needs. Explore our website to see some of the options that are available or contact us and let us help put the right solution together for you.

Read about one of our suggested solutions from ASE by clicking here